Something about me
Hello, pet lovers... Thank you for spending some time with me here. This is me: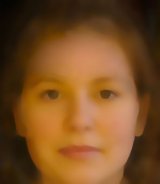 First, let me introduce myself with a picture that betrays my age (:.
My name is Cathy Doggins. I am from Plainview, New York, which is located in the middle of Long Island. I live about an hour East from New York City and mintues from the beautiful Long Island beaches (you can see that I love it here).
Why am I publishing and editing a small pets site?
I grew up with pets. Of course, there has been a battle or two with our parents about keeping these little cute animals. Our parents do not hate animals, but we lived in small apartments almost all of our lives.
I literally a few decades of experience with small pets (and some bigger ones) in small apartments. I've spent hours keeping my small pets from getting in the way of everyday life and out of my parents hair. (at least most of the time ;)
Having small pets in small spaces can sometimes be really difficult but their love is so rewarding I never thought of giving up on them.
Most of the time, mom and dad would just find a way to organize a little corner for the family animals. They had to, since it was so much easier to do that deal with grumpy children. I was a fast learner and loved pets so much that I took an interest in learning how to keep them as healthy as possible.
It is a struggle sometimes to make it all work in a small apartment but as long as you love pets – nothing is too difficult. I am using all that experience to share with you what I have learned through these years.
I am not a vet but I am sure I can provide you with useful information on small pets. When you submit a pet health related question, we do have a Vet that reviews the question and that provides an answer. Those answers are signed by the Veterinarian at the bottom of the page. Questions are answered on a first come, first served basis. We never charge for this service since we appreciate that you took the time to ask, and that by publishing the question and Veterinarian answer, you are helping other pet owners. To ask a question, fill out the form below.
I wish there had been someone available to help us when we needed help. At times I had no help, especially from people that were supposed to be an expert - employees at my local pet shop.
Sometimes, I learned the hard way. A lot of times I went to see a vet and spent money when it was not necessary. If I had known what I know now about pets I would have saved a lot of money or better yet, I would have bought so many more toys for my little friends.
What we are going to do here, or at least try to do, is to give you the important and necessary information on small pets so you do not have to search for it yourself and read a bunch of books that you can just skip.
This site is not meant as a substitute for a veterinarian. It's designed to help educate owners so that they can keep their pets healthy. If you have a question that requires an immediate response, we suggest using this
online veterinary service
, or visit your local vet.
Thank you for giving me the opportunity to introduce myself. I hope you will visit Cool Small Pets often.
I can promise you one thing - I will do my best to give you the most accurate and up to date information about small pets in small apartments.
- Cathy
Friend Me On Facebook
Have a Question for Our Vet, Publisher or Editor?
Do you have a question for the Cool Small Pets team?
Cathy Doggins
Web Ventures
85 Wilson Place
Plainview, N.Y. 11803
(516) 336-9486