Aging cat urinating on carpet
by B.B.
(California, USA)
When my first "child" Wookie, an outdoor cat, got to be around 15 years old, she started urinating on the rug in our living room.

I tried so many products, but the thing that worked best (and was least expensive!) was plain vinegar. I'd read somewhere that the smell of vinegar could help prevent pets from urinating again too.

As I'm writing this, I now realize that her continuing to urinate on the same place could have been a clue to me that she was ill.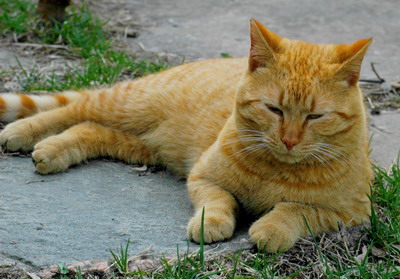 Later on, we had to take her to the vet for something else and found out that she had a tumor. She had never had any negative behavioral issues prior to the urinating; in fact she was extremely loving but independent with "cat attitude."
But white vinegar (I tried cider vinegar and my house smelled like a salad) worked really well and is a "green" cleaning solution too.
Sincerely,
BB
My reply:
I am very sorry you had to find out your cat was sick. I get so sad every time I see a pet suffering. But, unfortunately, it happens.
I see you used a great pet odor removal solution which works great with all sorts of pet made stains. Check more
homemade pet odor removal mixes
that work.