Guinea Pig Family
by Susan Pallett
(Torquay England)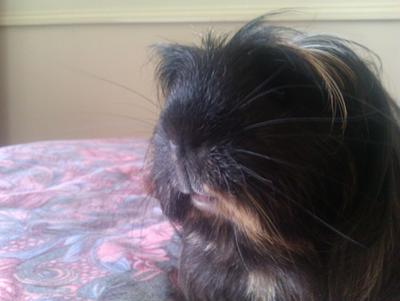 Puppy Paws
Puppy Paws photo


"Who are you calling a pig ?!?!?!?!"
After eating another one of my living salads... This was the look Puppy paws gave me after calling him a pig.
Diesel photo
"I Love it here!!"
Here's the newest addition to our piggie family, Diesel. We adopted him after fostering him for a few days.. One could say it was love at first WHEEK :D
Butter Ball photo
"Ready For My Close Up Mum!!!"
Trying to get a close up of Butters without his brother Puppys has been a bit of a nightmare.. But we finally got one :D HE is such a handsome piggie.
Return to Guinea pig pictures.
Like this page? Please share it with your friends: