Pet Rabbit Odor Question
by Lee
(Canada)
I have a question about rabbit odor. Do you have any tips on reducing the odor of an indoor pet rabbit?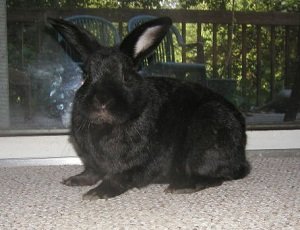 Reply
Hello, Lee,
the number one tip for keeping your house odor free is cleaning the pet often enough. Most people think they do, but sometimes we just need to do it more ofter.
Second thing I would recommend is a nice product you can use in your rabbits litter box. It is called Zer-Odor. It is a natural urine odor reducer. You can buy a 1 pound bag for about $3.5 here.
If you have a problem with rabbit odor caused by pet peeing all over the house than there are two things you can do – train you pet (rabbits can be potty trained) and use some of these homemade pet stain and odor removal mixes.
One last thing to take in consideration is if your pet itself smells bad. That can be a sign of some illness so if you notice anything strange it would be a good thing to contact a vet.