Heat stroke prevention | Short and easy guide
Heat stroke prevention for both us and our pets is something we usually remember after already having some visible sunstroke and heat stroke symptoms.
Although a lot of us love hot summer weather, it is very important to prevent our pets from suffering from sunstroke and heat stroke.
You really need to take your dog or other pet out in the sun during a hot day? You just want to spend a day at the beach but don't want to leave them at home alone? Pet heat stroke prevention will be your first task.
Keeping a dog (or any other pet for that matter) out in the sun is sometimes a necessity, so you will need to be extra careful to protect your pet.
There are several simple guidelines to follow and they will do great as a heat stroke prevention. Don't forget that if pet suffers from a heat stroke, he can die.
What heat stroke prevention measures to apply?
First of all keep the pet out of the sun.
Your pet should have fresh drinking water available at any moment. If you are at home check often if their water dish is full. Not only that the water evaporates but the pet will drink it more.
Are you going out, to the beach? Bring enough water with you. Keep the pet hydrated. But do not give them ice cold water.
Feed your pets more often with smaller amounts of food. The meals should be scheduled according to the breed and the age of the pet. Dogs that are one year old or younger should eat 3 to 4 meals a day and the older ones should eat 2 times a day.
Feed pets with low fat foods.
Provide more fresh fruit to the pets that eat them, like guinea pigs and budgies. Fresh fruit will give them vitamins and extra liquids.
Heat stroke prevention also includes safe times to take the pets out. This is in case you are not spending all day at the beach but you have decided just to take them out for a walk.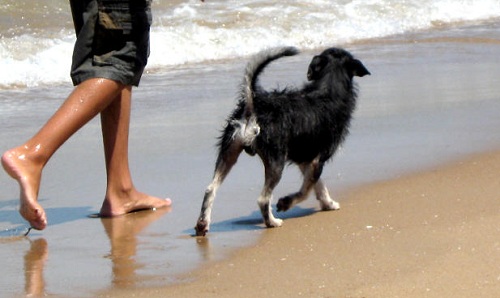 You should take your pet out when the sun is not as high up, between 5 and 10 AM and from 5 PM to midnight.
If you have a backyard and your pet lives there, make a shade for him so he does not spend all they in direct sun.
When it is hot outside, even simple everyday activities are a potential danger for a pet. If that is the case, and the air temperature is very high, try to avoid these "adventures", like running or training the pet.
Sensitive animals can even suffer from burns on the pads of their paws. They can get them from walking on hot asphalt. In case this happens you will need to get a vet to make sure the injuries are not dangerous and to prevent the infections.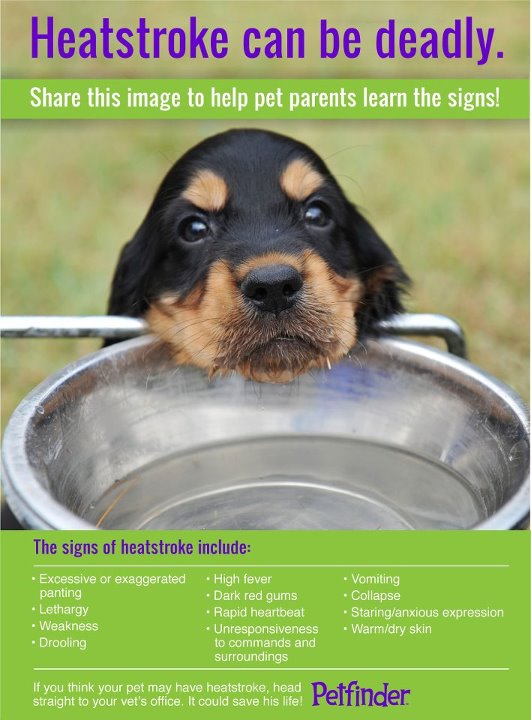 If you notice any symptoms, call a vet and start heat stroke treatment.
Like this page? Please share it with your friends: