Do you like making parakeet photos? People that have pets are most of the time like people with kids. They love spending time with them and they love taking photos of them.
We, the parakeet lovers, not only like to take photos of parakeets but we love sharing them. We are so proud of our pet parakeets. And once we have a nice photo of the pet, we like to show it around. Well at least I do.
SHARE YOUR PHOTO - If You have a great photo of your parakeet, share it with us!

I have a lot of trouble taking photos of my parakeet because he hates camera. I do not know why since he never had a bad experience with it. But he just hates it. As soon as he sees a camera he just refuses any kind of cooperation with me.
Pet photos, in my humble opinion, are a form of art. It takes so much patience to take a good photo of anything. Add a restless bird there and you can imagine how hard it is.
Photos of budgie parakeets are very colorful since you can find parakeets in almost all imaginable colors. What makes those photos even more interesting is that they show our budgie parakeets in all sorts of funny situations.
Here are some budgie parakeet photos that made me smile. I just love these.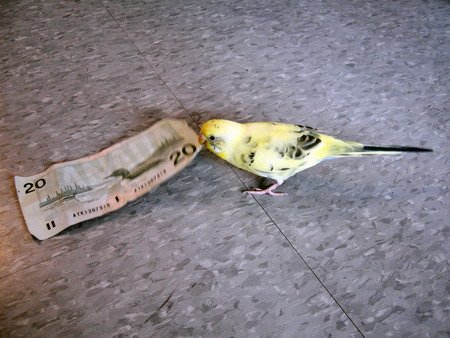 They really do funny stuff
Photo courtesy of Striatic/Flickr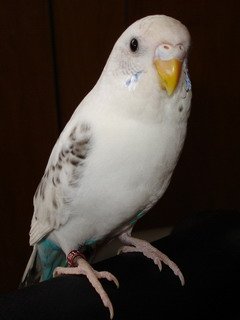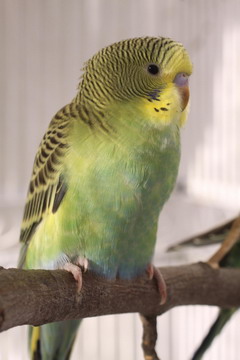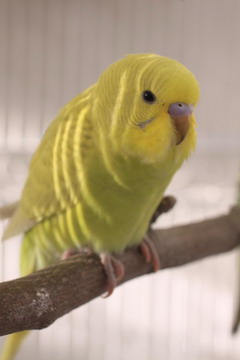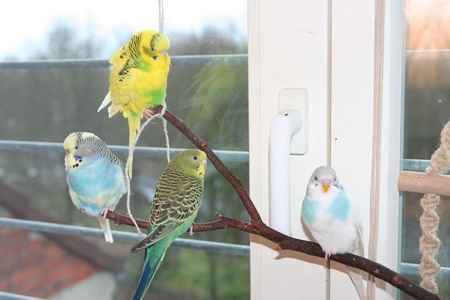 They love to party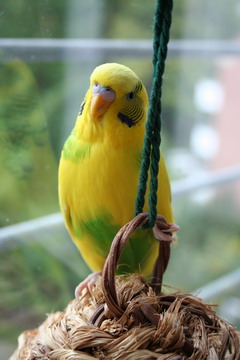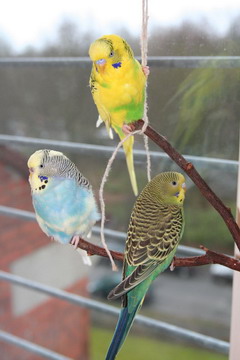 I hope you enjoy these parakeet photos as much as I do. Do you have a pet budgie parakeet you are proud of? One that does all sorts of crazy things around the house.
Why don't you make a page about him on this site. See the form below and submit his/her photo, an interesting story about you and your pet...what ever you like to share with us - the only requirement I am making here is that it has something to do with your parakeet.
Other Visitors' Pets and Stories
Click below to see contributions from other visitors to this page...