You are exactly where you need to be if you love and own small pets. If you are still considering getting one, I am here to help you choose and decide.
Now that you have joined us, we can start our magnificent journey through the world of little house animals.
You will find tons of useful pet information on this site. I've put together a great resource for pet owners, especially those small ones.
You will find articles about best pets for small spaces, pet care, pet health tips, products, great pet books, tips on choosing pets and much more. And all that for free.
My Choice of the Best Pets for Small Spaces
You Don't Have a Pet Yet?
Why don't you start by learning how to choose a pet straight away? If you are ready for a pet bird then choosing a pet bird page is where you should be now.
Here is a little push towards you deciding to get a pet.
Benefits of Having a Pet
Social life: pets improve communication and have positive effects on children
Physical health: pet owners have lower blood pressure and cholesterol level, they exercise more
Mental health: stress level is lower and there is less chance you will get depressed
So pets are beneficial for your health. But what about their health? Anything here about that? Of course. You will find tons of information and easy to follow advices about pets and their health.
All Work, No Fun?
I plan to show you some fun too and let's start with some interesting animal facts.


Sharing
I want to see what you have to share with other visitors and me. I want to see you and your small pets in action. So make sure you don't miss pages with your stories. Those pages are giving you the option to make your own page on this site for free Or you can just check out other people's small pets.

Found What You Need?
By now you know what this site is all about. If you don't know where to go to find the specific info you are searching for, the best thing to do would be looking at our site map. That page contains a list of all pages on this site!

Small Pets Blog | Stay Connected
Make sure you check back with us often because there is new stuff being added every day.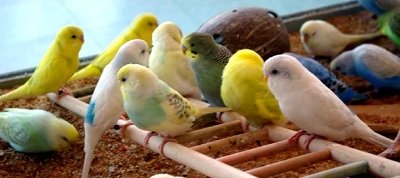 Comments
Have your say about what you just read! Leave me a comment in the box below.